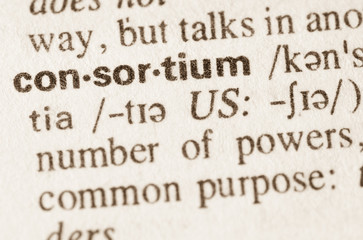 Mobilizing National Educator Talent (mNET) is a consortium of P-12 schools, universities, state department of educations, and nonprofit organizations that supports nontraditional pathways for individuals seeking to become teachers in urban and rural school districts. Adults preparing to attain full state teacher certification participate in web-based and mobile-friendly curricula and electronic coaching (ecoaching). The Ohio State University mNET team provides vetted high quality educational resources, subject matter specialists, and instructional content coaches as well as technical and fiscal expertise. Site administrators, directors, and coordinators and Ohio State mNET staff participate in an annual summer face-to-face training to share successes and program gaps, learn useful technological skills, and find better ways to communicate. The 2014 summer training took place in Buffalo, New York, from Friday, August 1 through Sunday, August 3, and was attended by 78 participants from 14 partnering sites across the United States.
The Ohio State mNET team led several brainstorming sessions with participants enthusiastically sharing ideas, both successes and failures. mNET site directors, coordinators, and ecoaches discussed in small groups how to effectively recruit, support, and retain teachers. Strategies included:
creating partnerships between universities and school districts
marketing mNET using social media such as LinkedIn, weekly or monthly meetings, and emails
developing an alumni network
P-12 school leaders and university faculty suggested improved processes for new proficient yet struggling teachers to use mNET Moodle rooms learning management systems (LMS). A way to better meet the needs of beginning teachers, no matter what their level of professional growth, is to clearly delineate instructions regarding how to quickly locate content in the LMS.
Several whole group presentations offered participants new information. First, the Ohio State team briefly summarized findings from a collaboration survey that some participants had taken prior to the annual training. They analyzed and then offered suggestions to modify the current processes specifically to increase opportunities to collaborate across the partnership. Other organizations that could enhance collective efforts were suggested to Ohio State personnel. Second, one of our partners, The National Alliance for Partnerships in Equity (NAPE), highlighted how micromessaging can impact equity in science, technology, engineering, and mathematics (STEM) education. Third, initial findings from a second leadership study were shared to promote a deeper understanding of the challenges and difficulties faced by novice teachers. Participants were reminded about supports needed by beginning teachers from school leaders. Lastly, three different technology sessions were provided:
sharing documents and collaborating with others using Google drive
having an online meeting and class using Carmen Connect
making videos using a free online recording program, Screencast-O-Matic
At the conclusion of the summer training, feedback was requested from each participant that is used to make immediate changes to the overall mNET design and operation as well as modify the agenda for the next annual training that will be held in Minneapolis in early August 2015.
Contributor: Moonsun Choi, Belinda Gimbert