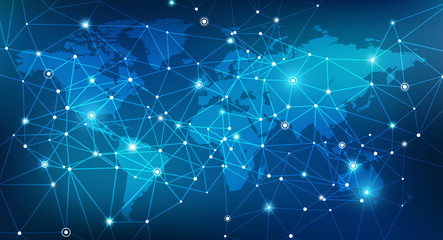 CETE is an organization with extensive project management experience. Each year, the center manages dozens of projects in the areas of education, workforce, and community development. There has been a growing interest among staff to expand this expertise by implementing formal project management tools and processes that are aligned to the Project Management Institute's (PMI's) global standard for project management. This standard is detailed in PMI's publication A Guide to the Project Management Body of Knowledge (PMBOK).
The PMBOK identifies 47 unique project management processes that are widely recognized as being essential practices across several industries, including engineering, information technology, construction, and healthcare. These processes involve the specific knowledge, skills, tools, and techniques that are the most likely to enhance the probability of project success.
Over the past year, CETE staff members with a shared interest in formal project management methodology have formed a Project Management Cohort (PMC). The cohort meets monthly to discuss topics, such as project management certifications and potential training opportunities. Most importantly, these discussions have provided members a chance to share their experiences in piloting new project management tools at the center.
Many of the tools come from A Project Manager's Book of Forms. This is a companion resource to the PMBOK that contains templates for project management tools that are aligned to the global standard for project management. CETE staff have customized some of these tools to adapt them to specific projects' needs.
The following are three project management tools that have been utilized for various projects at CETE this year.
Project Charter
A project charter is used to initiate a project. Its primary purpose is to develop a clear understanding of what a project will entail before it begins. While lacking the detail of a formalized contract, it provides an initial, high-level overview of the project's purpose, objectives, scope, timeline, and cost. It identifies the critical assumptions that will underlie the project's planning as well as the activities that will be beyond the project's scope.
CETE staff members have begun implementing charters this year on some of the center's evaluation projects. These charters have been used as inputs to planning meetings with project sponsors and served as inputs to formal proposals. Utilizing the project charter development process has helped to create a shared understanding among project teams and stakeholders regarding the projects' fundamental elements.
Work Breakdown Structure
A work breakdown structure is a visual tool designed to provide a graphic overview of a project's work. Its format is similar to an organizational chart in that it illustrates a hierarchical representation of relationships; in place of departments and positions, however, are work products. Starting at the highest level of a project, the tool breaks down general work categories into smaller units until clear project deliverables are identified. The purpose of this tool is to provide an easy-to-understand picture of all the work that is involved in a project. It can be used as the basis for estimating the time and resources that a project will require.
CETE staff have begun piloting work breakdown structures this year on projects related to curriculum development and program evaluation. In doing so, staff have utilized mind mapping software called MindView® to develop visual diagrams. These graphics have then been used to inform the overall planning process for projects.
Risk Register
A risk register documents a project's most critical uncertainties along with the actions to take in case they occur. Project stakeholders develop this information through group processes aimed at identifying, analyzing, and planning for threats and opportunities (i.e., risks) that are pertinent to a project. Risks that are deemed to have the highest probability and impact are prioritized as the project's most important risks. Contingency plans are then developed for each of these risks, and individuals are identified to monitor them.
CETE staff developed a risk register to help support the planning of a test development project in 2014. The register was the result of a facilitated team meeting that brainstormed, prioritized, and analyzed the most critical risks to the project. Subgroups then developed contingency plans for the top five risks. This work involved defining risk triggers, which are indicators that signal that a risk is likely to occur. Then each subgroup assigned an individual to be responsible for monitoring a risk over the course of the project.
Going Forward
As CETE staff continue to customize and pilot new project management tools and processes, the center's PMC will serve as a forum for staff to share their progress and provide feedback to others. This will help support project managers in revising their tools and disseminating them to others. Doing so will create a pool of formal project management tools and resources that can be used across the center. This is part of CETE's strategy to implement the global standard for project management into its practice.
Resources
Project Management Institute. (2013). A guide to the project management body of knowledge (PMBOK guide). 5th ed. Newton Square, PA: Project Management Institute.
Snyder, C.S. (2013). A project manager's book of forms. 2nd ed. Hoboken, NJ: Wiley & Sons, Inc.
Contributor: David Mullins, MA, PMP