CETE staffers recently produced 77 questions related to best practices in multilingual preschool classrooms. These questions, designed in partnership with the Office of the Secretary of Defense and the National Institute of Food and Agriculture.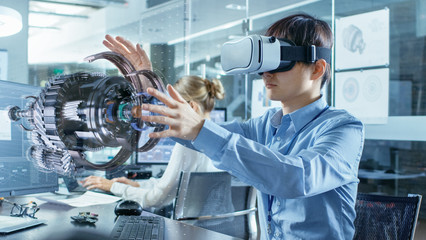 The item bank was written for a Focused Topics course entitled Supporting Language Diversity: Direct Care. This three-lesson course explains the benefits that multi-language settings bring to children's development and trajectory. It provides strategies on supporting dual language learners (children who are bilingual or are beginning to learn English) as well as monolingual children who speak only English.
The team of SMEs included Kenyona Walker, Marcie Kamb, Jodi Lemaster, and Dr. James Austin, all staff members of CETE.
About The Virtual Lab School
Created by experts at The Ohio State University, the Virtual Lab School (VLS) addresses a critical need for an easy to navigate online professional development and resource system that empowers professionals to build their knowledge and skills around research-based practices in child care and youth development. Supported by an extensive repository of professional development videos, research-based content, and relevant, interactive learning materials, the VLS simulates the enriching learning experiences found in university laboratory school settings. In addition to its own content, the VLS also provides access to the Early Learning Matters curriculum created by Purdue University.
Contributors: Jodi Lemaster, James Austin, Angela Stansell