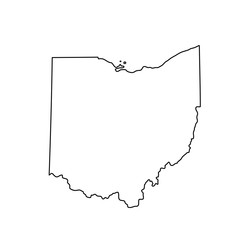 The Ohio Department of Job and Family Services (ODJFS) operates 77 separate workforce programs spread across 13 different government agencies, which results in a maze of competing priorities and agency missions. Customers must navigate a web of federal and state programs that lack standardized processes and consistency of services. This cumbersome bureaucracy is extremely inefficient; it duplicates efforts, wastes resources, and confuses customers. In looking for an adaptable solution to this problem, the ODJFS has determined that in at least 17 states and 37 regions, customers are able to "virtually" access some level of workforce services using state-of-the-art technologies.
The ODJFS has learned how the private sector is effectively using dynamic websites to actively engage customers and offer services and proposes to build on these proven approaches through the new Internet-based OhioMeansJobs (OMJ). The OMJ system has been implemented to expand access to Ohio's workforce services by providing a variety of online resources and tools that customers can use from the comfort of their homes, offices, schools, libraries, military bases, or any other Internet-connected locations or devices. Online tools are designed to be intuitive and self-directed so that customers can easily transfer from one activity to another. With a simple click of the mouse, customers can virtually access primary services available at traditional one-stop offices and opt-in and -out at their own pace, every day, at any time of day. As customers move through the services mix, they create valuable employment "backpacks" (a tool that will allow customers to store and access employment-related items) addressing their specific needs, requests, and interests.
Additionally, OMJ agents are available to assist and guide both employers and job seekers. Customers are able to apply for a variety of services, including supports, scholarships, internships, and community programs. All customers are able to electronically submit required documentation by uploading it or completing online forms to apply for funding from multiple workforce services. The OMJ system is designed to allow standardized access and consistent services while serving greater numbers and leveraging investments in order to sustain the jobs of today and prepare Ohio citizens for the jobs of tomorrow. Most importantly, OMJ will enable public workforce services to remain useful and relevant in today's technology-based society.
The ODJFS has commissioned CETE at The Ohio State University to conduct an evaluation of the OMJ system. The purpose of the evaluation is to compare two distinct approaches to delivering employment services, OMJ and traditional OMJ Center services (i.e., face-to-face approach in a "bricks and mortar" building). This study presents the opportunity to understand the extent to which web-based employment services enable job seekers to obtain employment at a rate equal to or in excess of the rate experienced by job seekers served through OMJ Centers. As potential participants engage employment services either face-to-face or via the OMJ website, they will be invited to participate in the OMJ evaluation study. Interested customers who meet the inclusion criteria will be randomly assigned to the treatment group or control group. Members of the treatment group will be provided services through the OMJ system while members of the control group will receive services through traditional OMJ Centers. Data related to key variables will be collected from each participant in the study at enrollment and three, six, and 12 months after entry into the evaluation study. Key variables to be measured include: job search progress, staff assistance, service expectations, and useful services.
The OMJ research study is designed to shed significant light on the effectiveness and efficiency of employment services delivered via the Internet. This is particularly important given the proliferation of Internet-based government, education, and business services and the dearth of evaluative research related to the impact of eservices provisions. A formal database will be produced and made available to the Department of Labor. Other researchers may be able to develop significant research questions that might be addressed through further analyses of the data resulting from CETE's study.
Contributor: Melissa Ross, Dave Julian, Scott Renshaw, Meredith Wellman