CETE continued its international reach by conducting a week of DACUM (Developing a Curriculum) and SCID (Systematic Curriculum and Instructional Development) in Kaduna, Nigeria. This brings to 27 the number of countries where either DACUM or SCID training has been hosted and conducted.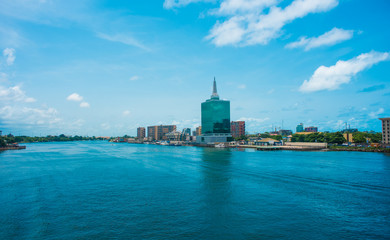 The training in Nigeria was sponsored by the National Board for Technical Education (NBTE) with the support of UNESCO (United Nations Educational, Scientific, and Cultural Orga- nization). The identified need was to update curricula in the polytechnics (or community colleges) throughout Nigeria. Twenty-four delegates selected from the NBTE and polytechnics participated in the 10-day training hosted by the Kaduna Business School. With a focus on science, technology, and engineering, the selected participants from the polytechnics were senior lecturers (professors), whereas those from the NBTE were chief program officers or deputy directors.
"Nigeria was producing graduates for the 20th century in the 21st century," said Dr. Nuru Yakubu, Executive Secretary to the NBTE. "As a responsible agency, we had reached a level where we should be able to develop internal capacity within the board and also at the polytechnic level." The board selected CETE and The Ohio State University to provide the instruction based on CETE's international reputation devel- oped through the DACUM and SCID programs.
A team of four facilitators, led by Dr. Robert Norton, DACUM and SCID Program Manager, first conducted the DACUM training to teach the participants how to identify the tasks that expert workers in local occupations perform. According to Dr. Norton, "DACUM can help them define what should be taught in their new or updated programs. Programs that meet the needs of the students as well as the local industries can help the workers get better paying jobs and the industries be more successful, so the whole country will benefit."
The team then conducted the SCID training to provide the participants with the knowledge to identify where and how their current curricula could be updated and the skills to be able to do that. This enabled Nigeria to build capacity to supplement its effort in developing a National Vocational Qualification Framework (NVCF).
Contributor: John Moser