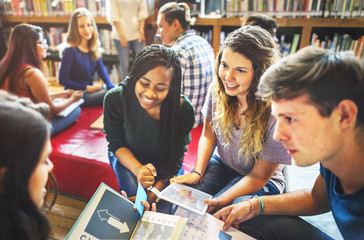 The Center on Education and Training for Employment (CETE) is in partnership with the Ohio Department of Education (ODE) to revise the career field technical content standards for Health Science, Information Technology, Transportation, Law and Public Safety, Construction Technologies and Manufacturing. In the spring of 2012, CETE assisted ODE staff in facilitating panels of experts from each career field to share their vision on industry trends. The participants were lead through discussions on occupational areas, technical skills, workplace readiness skills, industry-recognized standards, and available credentials.
Below are some of the common themes from the industry panels:
•Global competition continues to force organizations to integrate and find innovative ways to offer products and effective services. Employees must work with diverse teams, be flexible, and adapt easily to new situations.
•Employers are requiring both specialization and generalization with more interdisciplinary training. Employers demand versatile, multi-talented workers, but they must also have fundamental skill sets that are immediately usable.
•Changes in technology, equipment and materials are constant, but employees still need to perform manual operations (measure, sketch, calculate, etc.). Proper communication and people skills are critical, both electronic and face-to-face.
•Other in-demand workplace skills and behaviors include presenting information, having a good attitude, providing customer service, being on time, dressing appropriately, managing projects, receiving performance feedback, resolving conflicts, and setting career goals.
•Marketing and professional development regarding CTE career pathways must inform students, parents, educators, counselors, and administrators on starting wages, adult education and post-secondary opportunities, four-year university articulation and employer reimbursement.
•Schools need more flexibility to work with employers to grow relationships with students and prepare them for realistic job conditions.
•Ethics and backgrounds of students are scrutinized. Juvenile courts commonly release records for hiring purposes. It is also likely for employers to review social media websites, either by searching for public accounts as part of the hiring process or by asking interviewees to log in to personal accounts.
•Companies are interested in finding valid assessments to make predictable hiring decisions.
This specific feedback from the industry experts is being used to develop and streamline the content standards into what is most demanded by the labor market. In this way, CTE programs can enable learners to succeed in the workforce and/or college-entry courses. Program graduates who pass assessments can receive post-secondary credit through state-wide agreements that are being created by the Ohio Board of Regents (OBR).
Contributor: Wendi Howell