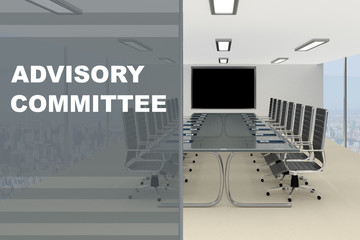 The Advisory Committee is comprised of professionals from the public, private and non-profit sectors who are leaders in workforce development and career-technical education in Ohio. The purpose of the Committee is to provide feedback on CETE's current programs and services, assist in strategic planning and advocate for long-term sustainability.
The Committee consists of 15 members who will serve terms lasting from one to three years. There will be two formal Committee meetings held each year as well as distance meetings that will be facilitated as needed. Communications and minutes will be the responsibility of a CETE staff member who will serve as the Committee Secretary.
At the first Advisory Committee meeting, CETE Director Robert Mahlman provided the Committee with an overview of CETE's 48-year history at The Ohio State University, outlining the current goals of the organization and how they align with those of the College of Education and Human Ecology. The Committee reviewed CETE's current projects, programs and services, and provided feedback on the Center's marketing and outreach strategy. CETE Project Coordinator David Mullins served as the Committee Secretary and recorded the meeting minutes.
Members of the CETE Advisory Committee
Tom Applegate, Executive Director; Ohio Association of Career and Technical Superintendents
Chris Carey, Director of Global Initiatives; Office of International Affairs, The Ohio State University
Kate Carey, Associate Dean of Program Development and Marketing; Office of Academic Affairs, Otterbein University
Mark Failla, Associate Dean of Research; College of Education and Human Ecology, The Ohio State University
Howard Goldstein, Director; Schoenbaum Family Center, The Ohio State University
Marty Griffith, Director of Development and Business Partnerships; The Arts & College Preparatory Academy
Sue McKitrick, Department of Development (retired)
Scot McLemore, Unit Manager Corporate Technical Development; Honda of America Manufacturing
Polly Owen, Dean; Career & Technical Programs, Columbus State Community College
Theda Sampson, Deputy Director of Ohio Sponsorship; Thomas B. Fordham Institute
Mike Snider, Project Coordinator; Ohio Association of Community Colleges
Bob Sommers, President and CEO; Cogniac Consultants, LLC
Mary Jane Stanchina, CTE Director; Hudson City Schools
David Stein, Associate Professor; College of Education and Human Ecology, The Ohio State University
Brett Visger, Vice Chancellor of Adult Education; Ohio Board of Regents
If you have any questions regarding the CETE Advisory Committee, feel free to contact David Mullins (mullins.129@osu.edu; 614-292-5475).
Contributor: David Mullins