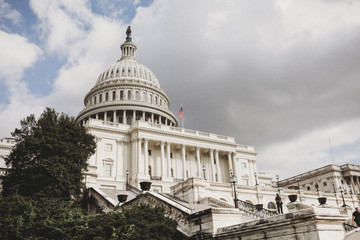 The Commission on Adult Basic Education (COABE) sponsored Capitol Hill Day on September 28th in Washington to meet legislators and advocate on behalf of adult education. CETE staff member Jody Angelone participated in this event. She is the vice president of membership for COABE and the advocacy co-chair and COABE liaison for the Ohio Association for Adult and Continuing Education (OAACE).
Approximately 50 state-association leaders gathered from around the country in an effort to impact legislators in a more meaningful way. More than 100 scheduled visits took place with legislators where individuals shared student success stories and statistical data. The need for adult education to be funded at the Workforce Innovation and Opportunity Act (WIOA) authorized funding level of $635.2 million was stressed. The goal was to educate and inform those elected officials closest to the issue and with the most influence over adult education legislation.
COABE promotes adult education and literacy programs and provides leadership in advancing the education of adults in the lifelong learning process.
Contributor: Jody Angelone