CETE Assessment Services staff completed work in the first quarter of 2017 on testing projects involving different configurations of the test development cycle. Collaborative work with the DACUM International Training Center supported the revision of professional development and certification systems for two different organizations.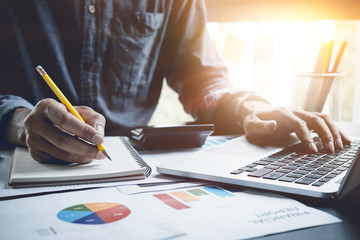 The first organization, the Mike Molino RV Learning Center of the Recreation Vehicle Dealers Association (RVDA), collaborated with CETE to update, revise, and develop five certification exams for various roles held in the recreation vehicle industry. CETE staff updated existing DACUM (job analysis) research charts and task analyses in the DACUM International Training Center. Assessment Services staff then conducted a verification survey to develop test blueprints, which were implemented in the item-writing workshops held between October 2016 and April 2017. During those workshops, CETE staff worked with 28 subject-matter experts in the RV industry to revise and develop 1,081 test items distributed across five certification exams. Exam item banks will be field tested in the coming months.
A second project was with the Rehabilitation Engineering and Assistive Technology Society of North America (RESNA), who wanted to maintain its accreditation status for the Assistive Technology Professional certification program with the National Commission on Certifying Agencies (NCCA) under the Institute for Credentialing Excellence (ICE). The process started with a job analysis and a test blueprint provided by another vendor. These were used to organize a task analysis in the summer of 2016. Two item-writing workshops were conducted between November 2015 and March 2016 where CETE staff worked with more than 20 subject-matter experts certified as Assistive Technology Professionals to generate 375+ test items. In December 2016, CETE staff worked with 13 subject-matter experts to conduct a standard-setting and validation workshop, which resulted in the selection of two test forms with common items. CETE psychometric staff used field-test data and item-by-item judgments loaded into software applications to create the forms, which were launched in March of 2017 by RESNA.
Contributors: Jim Austin, Brooke Parker