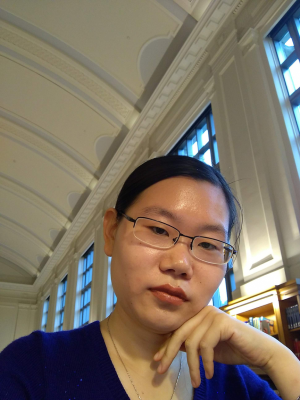 Yixi Wang is a graduate research associate at the center and coordinates with the psychometric issues in the WebXam system, including generating the test blueprints, technical manuals and related data analysis programming works. She is also responsible for conducting and coordinating with multiple research projects within psychometric and assessment area.
Yixi has coordinated with multiple psychometric projects with multiple disciplines and researchers, and presented her study several times at national conferences, among other distinctions in the field. Her most recent conference presentation will demonstrate the procedure of applying Rasch modeling in job-verification survey, that will present at The National Council on Measurement in Education (NCME) 2020 annual conference. Other conference presentation and publication topics include discussing the effect of test-takers' motivation on their test performance from an evaluation perspective, comparing different Item Response Theory (IRT) computer packages, and discussing the disadvantages of Logistic Regression in estimating the effect sizes. Yixi helps educational researchers and administers, and psychologists(e.g. marketing agencies, IT companies, or hotels, etc.) to get better understanding about their disciplines and data quantitatively. Her research interests includes applying different psychometric models (e. g. classical test theory, IRT) and regression-based statistical methods (e.g., Structural Equation Models, Hierarchical Linear Models), and big-data related methods (e.g., Machine-learning methods, Bayes methods) into various discipline studies.
Yixi is also an Enthusiast of classical music and operas from Beijing, China.