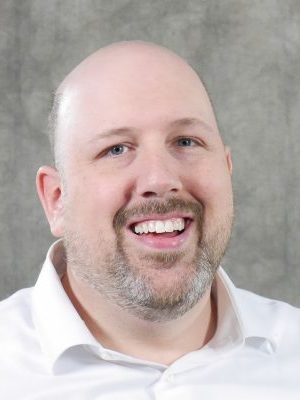 Sean Hickey is Lead Curriculum Developer for the Assessment Program at The Ohio State University Center on Education and Training for Employment. As part of his role, he facilitates item-writing workshops for statewide career-tech end-of-course tests and industry credentialing exams, and he develops eLearning materials for teachers and subject-matter experts.
Hickey has more than 20 years of experience in curriculum development and learning design. Some of his past projects include writing the content and creating interactive elements for a series of middle-school science eBooks, developing workshop and exhibit programs for a nationally recognized science center, partnering with Apple on the creation of the first generation of interactive iPad textbooks, and designing multiple award-winning eLearning projects for adult learners. Some of his recent awards include the "Crystal Award" from the Association of Educational Communications and Technology (AECT) Division of Distance Learning, "Outstanding Digital Artifact" from the AECT Learner Engagement Division, and "Best In Show" at the Learning Guild Learning Solutions Conference DemoFest.  
Hickey is active in the learning-technologies community and has presented at several conferences related to both learning technologies and corporate/organizational learning and development. Most recently, he has been invited by the Learning Guild to be a featured presenter at two different online conferences. He has also spoken at the Future of Educational Technology Conference (FETC), the Ohio Educational Technology Conference (OETC), Association of Science and Technology Centers (ASTC) annual conference, and OSU's own Innovate conference, on topics such as assessment strategies, gamification, branching learning scenarios, and inquiry education.
Hickey is also a PhD student in the Educational Studies department at Ohio State, studying Learning Technologies. He has taught courses in learning technologies and digital media at both The Ohio State University and Columbus State Community College. He recently collaborated with Dr. Ana-Paula Correia and other CETE colleagues to write an article about CETE's development of online learning materials in response to the COVID-19 pandemic. His research interests include how adult learners develop noncognitive and "soft" skills and how instructional designers seek out or manage their own professional development.