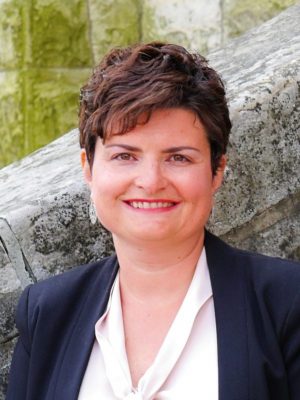 Kristin Meek-Hennon is a Program Coordinator for the Ohio Statewide Family Engagement Center (OhSFEC) project, which is focused on equity and access in family engagement for all families in Ohio with school age children, K-12. Kristin plans and coordinates all professional development events and meetings, manages purchases, tracks budget needs, and is instrumental in keeping all OhSFEC timelines in order. Kristin also plays an important role as the coordinator of the OhSFEC State Advisory Council, maintaining close communication and relationships with the 50+ family and organizational representatives.
Kristin is a member of the Association of Staff & Faculty Women (ASFW) at The Ohio State University where she connects with other staff and participates in motivating women how to become stronger and effective leaders in the workplace. In addition, Kristin volunteers for the CARE committee at CETE, where she helps plan and implement building events for staff.
When she's not at CETE, Kristin is busy with her family of 6, and volunteering in support of her local schools and parish. Before starting her family, Kristin spent years going to night school to become certified in American Sign Language and started her own business teaching parents of children 6 mo-2 years, infant sign language and teaching basic sign language to elementary students.