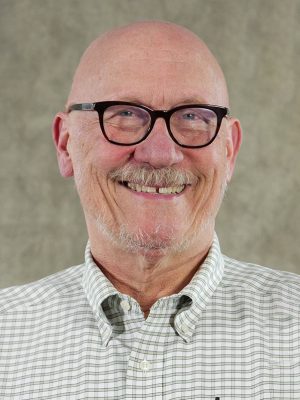 James T.  Austin earned his PhD in Industrial/Organizational Psychology from Virginia Tech in 1987, then completed a Postdoctoral Traineeship in Quantitative Psychology at the University of Illinois in Urbana-Champaign from 1987-1989.
He served as a visiting faculty member at the University of Illinois and New York University, and was on the regular faculty at The Ohio State University from 1991-1997. In 1997, he was hired as a Research Specialist 2 at the Center on Education and Training for Employment in the College of Education and Human Ecology at The Ohio State University. Promoted to his current position of Senior Research Specialist in 2005, and currently serving as Program Lead of CETE Assessment Services, he manages a 10+ person unit engaged in a range of testing assessment projects.
These projects involve developing and maintaining assessments for educational and business client organizations, including the Ohio Department of Education, associations involved in personnel certification, and business firms. Consulting with certificate and certification programs seeking voluntary accreditation (under ISO-17024 or National Commission on Certifying Agencies) is a second line of business. Research interests include statistical and methodological topics as well as testing and job performance measurement –increasingly related to competency models.
Dr. Austin has over 3,000 citations to his publications, which include articles in Psychological Bulletin, Journal of Applied Psychology, Personnel Psychology, Journal of Career-Technical Education, and a chapter in the Annual Review of Psychology. He helped to develop and has presented over 40 iterations of a workshop on principles and practices of basic test construction since 2004, including customized versions of the workshop for international clients (Canada, Malaysia, Singapore).
Research Interests
Achievement
Assessment
Educational Assessment, Testing, and Measurement

Criterion-referenced measurement
Online testing
Performance standards (cutoff scores)

Vocational Education

Content standards
Program evaluation
Teacher evaluation

Workforce Development and Education

Instructional design
Program evaluation