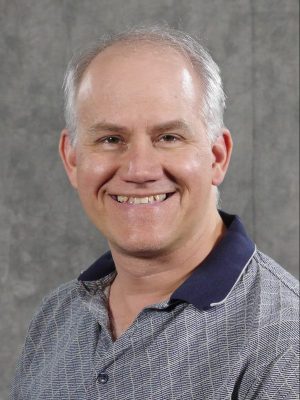 Greg Nagy is a Web Designer and Programmer with at the Center on Education and Training for Employment, where he builds online courses, creates websites, and captures and edits audio and video.
He also serves as a member of CETE's Steering Team for the Racial Equity, Diversity and Inclusion (REDI) Movement.  REDI is designed to increase members of the CETE community's knowledge and skills relevant to the posture and practice of cultural humility, identify and establish anti-racist norms, practices, and policies at CETE, and contribute to the dismantling of institutional racism within CETE's spheres of influence.
Over his 20 years at the center, Greg has built dozens of online modules and courses using Articulate 360 software. He has also created multiple project websites. He is good at working on technical projects as well as communicating with others. Greg is currently building virtual reality and game experiences for education and training. Greg has an engineering degree from The Ohio State University. He enjoys learning something new every day.
Greg loves Star Wars, LEGO, amusement parks, video games, and air and space flight.