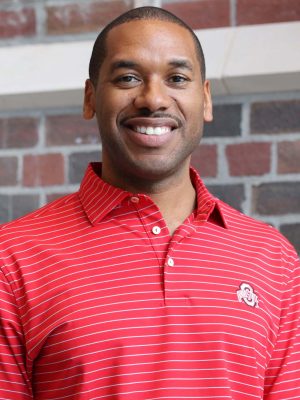 Dr. Edward C. Fletcher Jr. is a Distinguished Professor in the Workforce Development and Education program at The Ohio State University and a Faculty Associate in the Center for Education and Training for Employment. He is also a Co-Editor for the Journal of Career and Technical Education.
Dr. Fletcher began his faculty career at Illinois State University for one year and then to University of South Florida for nine years. He has published on topics related to career and technical education and presented on international, national, and local levels regarding student participation, schooling experiences, academic engagement, and outcomes (e.g., postsecondary and labor market) related to high school career academies using qualitative, quantitative, and mixed methods approaches.
Dr. Fletcher's research agenda focuses on the role and impact of career and technical education contexts (i.e., career academies) on students' schooling experiences and long-term outcomes related to postsecondary education and the labor market, particularly for ethnically and racially diverse students. His research agenda has garnered over $2 million of federal funding from the National Science Foundation. To that end, Dr. Fletcher is currently a Principal Investigator (PI) on a NSF ITEST funded grant project entitled The IT College and CAREERS Readiness Project: Career Academy Research on Educational Experiences and Related Successes and a Co-PI on a NSF-ATE funded grant project entitled PathTech Life.