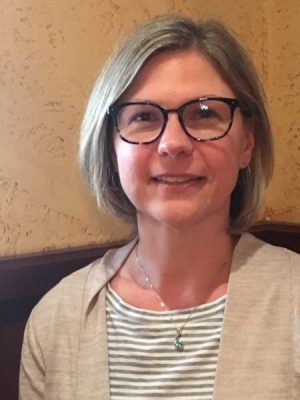 Christina Terrell is a program specialist on the Curriculum and Training team, where she provides content expertise in the area of English as a Second Language (ESL). Her work focuses on offering professional development opportunities and support for educators in K-12 and adult education. Christina designs, develops and delivers training events that are in-person and online, including synchronous, asynchronous and blended learning.
Christina brings nearly 25 years of experience in ESL and adult education to the Center on Education and Training for Employment. She has held roles, such as ESL instructor, technology specialist, coordinator, instructional designer and professional development specialist. She is a national trainer for the Literacy Information and Communication System (LINCS) and the Center for Applied Linguistics. She is also past president of the Ohio TESOL organization. She holds a bachelor's degree in International Affairs from the University of Cincinnati and a master's degree in TESOL from the School for International Training.
When she's not training, Christina enjoys spending time with her son in northeast Ohio.