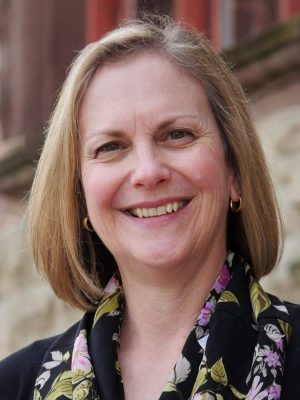 Barbara Boone, PhD, is the Principal Investigator and Director of the federally funded Ohio Statewide Family Engagement Center at the Center on Education and Training. In this role, Barbara leads a team conducting family engagement initiatives creating professional development, tools, and processes for families, school personnel, and organizations.
A sought-after trainer and speaker, Barbara's past experiences as a Director at the Ohio Department of Education, education consultant, program evaluator, college instructor, parent educator, and early childhood educator allow her to leverage skills and understanding from multiple perspectives. Her work has focused on improving partnerships between home, school and communities for children of all ages through research, developing tools and resources, facilitating professional development, and leading state and local initiatives. Barbara has enjoyed helping thousands of families and educational professionals grow, and her own family of five, and local schools too. A New Jersey native, Barbara is an avid hiker, beekeeper, and joined the OSU Extension Master Garden Intern class of 2021.  She will soon join the ranks of The Ohio State University's Master Gardener Volunteers in Licking County.
You can find her on Twitter at @boonebbuzz, or, follow the family engagement center at @OhioEngage.
Research Interests
Family Engagement

Family-School Relationships
Parent Education
Teacher efficacy
Early Childhood Education
Elementary Education
Middle School Education
High School Education
Special Education
Access and Equity

Teacher Education
Adult Learning