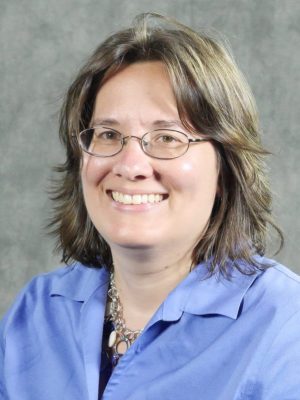 Alicia Willis, MA, is a Senior Instructional Design Specialist at the Center on Education and Training for Employment. She provides curriculum recommendations, develops instructional programs, and consults on curriculum and instructional design for Center programs. Alicia also serves as a member of CETE's Steering Team for the Racial Equity, Diversity and Inclusion (REDI) Movement. REDI is designed to increase members of the CETE community's knowledge and skills relevant to the posture and practice of cultural humility, identify and establish anti-racist norms, practices, and policies at CETE, and contribute to the dismantling of institutional racism within CETE's spheres of influence. In line with the REDI movement, Alicia prioritizes her own professional development on accessible, equitable, and inclusive instructional practices to ensure programs and products meet the needs of all learners.
Alicia is from the Lima, Ohio area and received her BA in English at The Ohio State University. She received her MA in Education with a focus on Curriculum and Instruction from the University of Phoenix.
Alicia's 20 years of experience began by developing and delivering on-the-job training. Later, she developed textbooks and online programs for career-technical education courses. Currently, she develops comprehensive instructional programs for teachers and training specialists.
Alicia enjoys reading, swimming, hiking, and playing strategy games.
Research Interests
Curriculum and Instruction
Educational/Instructional Technology
Access and Equity
Adult Literacy
Career Technical and Vocation Education
Workforce Development and Education