The Center on Education and Training for Employment is committed to translating research into practices resulting in a prepared and effective workforce and healthy communities that support well-being and economic prosperity. Our associates conduct scholarship; support faculty, staff, and students engaged in research and development efforts; and create learning experiences within the context of education, workforce, and community development.
The overview below highlights just a few of the center's priorities in our commitment to developing a workforce of the future, including socioeconomic mobility, online learning, and the Racial Equity, Diversity, and Inclusion (REDI) Movement.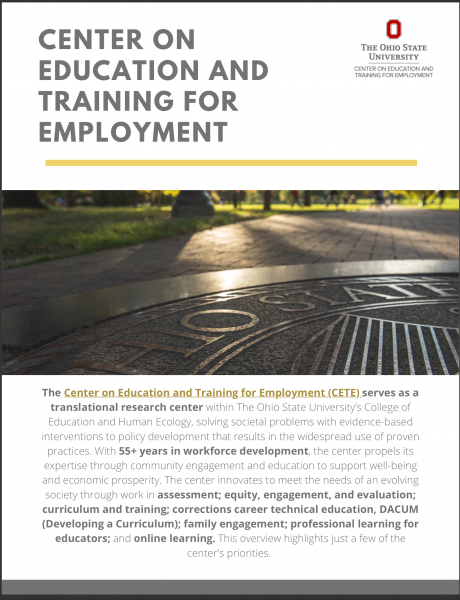 We align with the College of Education and Human Ecology core values and strategic objectives. The college's vision and strategic objectives is advanced through five pillar initiatives. The programs developed through these pillars will enrich the education of our students and accelerate the efforts of our faculty and staff, so that our local, national, and international communities are transformed.