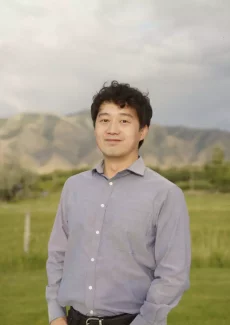 Dr. Young Min Kim is a post-doctoral scholar at the Center on Education and Training for Employment's Assessment Services team. His work focuses on developing reliable and valid written tests with high stakes for skilled crafts workers and students. It involves analyzing and reviewing tests as well as serving as a consultant for credentialing organizations.
Young Min received a Ph.D. from Texas Tech University in Educational Psychology in the Research, Evaluation, Measurement, and Statistics program. His main areas of expertise include structural equation modeling, psychometrics, missing data analysis, and longitudinal data analysis.
Before joining CETE, Young Min published research in Multivariate Behavioral Research. He has also presented at conferences such as American Psychological Association (APA), American Educational Research Association (AERA), and Southwest Educational Research Association (SERA).
Young Min enjoys doing exercises like yoga, weight training, and playing with his cat Manu in his free time.