Ohio continues to work toward an integrated educational system for adult learners, a system that encourages aspirations beyond the GED to postsecondary education and employment. So, how are Adult Basic and Literacy Education (ABLE) programs faring in the push to move students beyond the GED into post-secondary education and employment?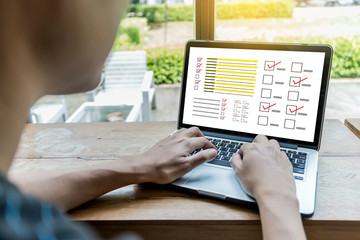 To begin answering this question, the staff of the ABLE Evaluation and Design Project surveyed Ohio ABLE administrators to better understand student transitions from a local program perspective. Overall, administrators rated their activities favorably and offered examples of positive student experiences as key indicators of successful programming. However, in spite of their students' positive experiences, administrators listed difficulties in attracting new students and retaining and moving current students forward in their education as major challenges. Also, administrators mentioned additional funding, professional development, and policy guidance among their greatest needs. Project staff Traci Lepicki and Adrienne Glandon presented these preliminary findings and strategies for consideration to a statewide meeting of ABLE administrators and Ohio Board of Regents staff.
For more information about the Ohio ABLE Transitions Survey, contact the ABLE Evaluation and Design Project staff: Traci Lepicki (lepicki.1@osu.edu), Adrienne Glandon (glandon.8@osu.edu), and Jim Austin (austin.38@osu.edu).
Contributor: Traci Lepicki